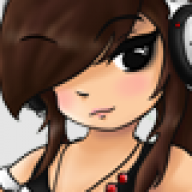 Joined

Sep 14, 2009
Messages

108
Trophies

0
Age

31
Website
XP
Country
So, that was a bit of a shock for me today, but as it turned out... I just won a N3DS >_<
I dont have it yet, but I assume, since it's the small white european version, it will not be on the new 9.6 update, but a lower one. I have a regular old 3DS on 9.5, and I can't do anything on it as far as I know, in terms of homebrew and backup loading. But what about that n3ds?

What soft number will it probably be? Lower then 9.5? (first print, small white retail PAL n3ds)
Is it possible to do anything on a new 3ds in terms of homebrew or backup loading (other then sky ofc)? Can I run the gateway luncher on it? (no... I don't have OoT and I dont have Cubic Ninja :< )
Do the QR code hacks for pokemans work on new3ds?
Do I need to update both consoles to the newest soft to do a system transfer from my old 3ds to the new one?
What about region-free? anyway? any luck?

I know I have a lot more questions about the differences in what can and can't be done on the n3ds, I'm so confused right now. Sorry for such a noobish post, srsly.

UPDATE: The 3DS came in today. The software is 9.0.0. What can I do with it?