Emulate the Planet!
OP
Former Staff
Joined

Jan 3, 2008
Messages

10,578
Trophies

0
Age

46
Location
Website
XP
Country
GBATemp WIFI Weekend!
FRI - SAT - SUN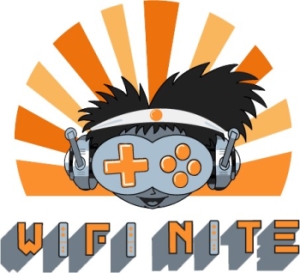 3 Day WIFI Nite Event!​
GBATemp users JinTrigger has expressed an interest in taking over WIFI Nites. The first event will unfold over 3 days of fun, conversation, and gaming. After that he plans to run a gaming night at least once a month. Times, dates, and games are listed below. Follow the links at the very bottom of this post for the start time in your neck of the world. As always, the meeting place is #gbatemp-wifi on the GBATemp IRC Network. Hope to see you all there!

Event Time (GMT-6):
Friday 12/3/10 & Saturday 12/4/10 -- 6pm til Midnight
Sunday 12/5/10 -- 8pm til Midnight

Suggested Games:
DS
• Megaman Star Force 3
• Clubhouse Games
• COD: Black ops
• Bomberman 2
Wii
• Mario Kart
• Monster Hunter Tri
• Tatsunoko vs Capcom
Retro
• Contra III (SNES)
• Mega Bomberman (Genesis)
• RC Pro AM (NES)

With that many choices you shouldn't have a problem finding something to play! Remember that the channel is all about fun and open gaming social interaction. The channel supports co-op gaming, but WIFI Nite is for DS, Wii, and retro emulation. Users are welcome to play any on-topic games during event night. Drop by anytime and find a friend to game with, the channel is open 24/7 for gaming.

What is allowed:
• WIFI Nite supports -- NDS/Wii/Retro gaming, ONLY!
• Retro gaming includes EMU's that support Kaillera or GGPO and games more than 12yrs old.

What is off-topic/not allowed:
• No other modern "PREVIOUS-GEN" or "NEXT-GEN" gaming will be supported during WIFI Nite (IE: X-BOX, PS2, X-BOX 360, etc).
• No other handheld WIFI gaming will be allowed (IE: PSP, etc).
• Absolutely no public chat ROM trading of any kind.
Download
mIRC
• Google for a
tutorial
on setting up mIRC
• Type: /server irc2.GBAtemp.net:5190
• Type: /join #GBAtemp-wifi
Navigate to the
GBAtemp JAVA IRC client
• Click the "Start Applet" button
• Accept all security warnings, click "NO" if prompted to block anything
• Type: /part #GBAtemp.net
• Type: /join #GBAtemp-wifi
Navigate to
www.mibbit.com
• Click the "Launch Mibbit" button
• Click the "server" link and enter irc2.GBAtemp.net:5190 in the box that appears
• Enter a nickname to use on the network (this will be your handle, name, identity, etc)
• Enter #GBAtemp-wifi in the channel text box
• Hit the "GO" button.
Official Guides:
Nestopia - GBAtemp WIFI Nite Online Co-op How-to Guide
Gens - GBATemp WIFI Nite Online Co-op How-to Guide by SixtySixHundred
Additional Links:
Official Big-N WIFI page
DS Compatible WIFI Game List
GBAtemp Friendcode Database
Friday/Saturday Start Time For Your Timezone
Sunday Start Time For Your Timezone