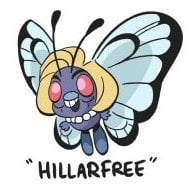 Well-Known Member
OP
Member
Joined

Nov 2, 2015
Messages

265
Trophies

0
Age

34
XP
Country
Hi there!
I was just wondering if there is a list of games that support moving saves between your 3DS and PC.
I happened to read that The Binding of Isaac: Rebirth supports this. I tested the same method with Steamworld Dig, and it worked flawlessly. I remember having to change the name of the save files for Binding of Isaac. I don't remember if I did with Steamworld Dig. But that should be apparent enough if you start a save on your 3DS, and make a backup of it with something like
JKSV
, or
svdt
.
If someone has a link to a pre-compiled list that would be great. If not, any contribution toward gathering such a list would be much appreciated.
I don't know how this forum works when it comes to editing old posts. But if possible, I wouldn't mind keeping the list up to date.
For those unaware of the process.
PC save to 3DS:
If you have not played the game on 3DS yet, you should start it at least once before proceeding. Back up your 3DS game with your preferred save manager.
Now go to your PC, find the save game you want to transfer and put it into the folder on your 3DS containing the save backup. The files should have the same names. Now if you use your save manager again, and Import the save (now containing files from PC), it should recognize your progress when you open the game.
3DS save to PC:
Same story here. If you have not yet played the game on PC, you should probably start it up once. Just so it can create all the files and folders it wants. Use a save manager to back up your 3DS game. Copy the files in the folder containing your save file to your PC. Place them where they belong, and make sure they have the same file name.
Tested and confirmed:
The Binding of Isaac: Rebirth
Steamworld Dig