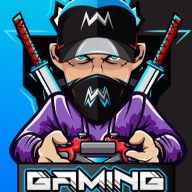 Joined

Apr 28, 2019
Messages

1,648
Trophies

2
Age

44
XP
Country
Because there are a lot of possiblitys to grab or play a nice game for low, beside in our free PC games thread. I decided to create this thread. So this one is for upcoming or new game deals like bundles, collections, new free2play and some free weekend play.
I will post new interresting game deals in a new post, so go over to last posts.
Because there are already nice sites wich do a quit good job. I will only post in here if i might think it could be really interresting.
Possible additional info`s to a deal:
- Upcoming date / Expiration date
- Tags (eg. third person, PvP, MMO)
- Link to the page where you can get it for free
- If necassary additonal steps for getting it (eg: requiring account or stuff like that)
- Additional information (eg. Weekendplay promotions the time for playing the main story/quests.)
Sources
Sources for research :
Sources for bundles :
Sources for (semi) free games to post them in our
free games thread :
Sources to search a deal for a specific game :
If u like the chance of winning a steam game or giving one away, enter this site :
(You need more then 100 games in steam, your acc needs to be synced)
If u have games e.g from bundles and want to trade them :
Aware of lowballers on external sites!
On steamtrades.com and similar platform/social media groups, a lot use graymarket prices to verify the trade is worth!)
Additional info, playtime of games :
Just for rights correctness:
All rights belong to the corresponding page.