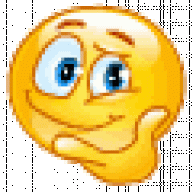 Well-Known Member
OP
Member
Joined

Mar 25, 2009
Messages

417
Trophies

0
Location
Website
XP
Country
All right. I am using the US version of Final Fantasy CC EoT, as I like English better, but a friend of mine was using the EU version of the game. He was complaining about lags, or better, he said that the game sometimes runs very slow.
I didn't want to believe him and so I got me an unpatched US version of the game, plus an unpatched EU version and tested it myself. (I was using a patched US version before)
And it seems to be true. The US version runs very well, no laggs no slow downs, but the EU version? It even runs slow if I'm running around in town with my 3 party members. The nearer I come to the saving crystal, the more the game slows down.
Not to mention what happens in battle. Sometimes it's that slow that it is no fun playing.

Does anybody else have this issue with the EU version of FFCC EoT? Not that it is too important, I gave my friend the US version now and renamed his save file so he can play, but I'm wondering if anybody else has experienced slowdowns in the EU version...