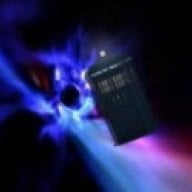 Joined

Dec 9, 2008
Messages

361
Trophies

1
Age

48
Location
Website
XP
Country
OK, I've looked everywhere and have not found a solution to my problem.
I can get the the cheat menu to come up. I can selected the
cheats
I want to use. But they will not enable when I'm playing at all. Everything is labeled correctly, I've checked and doubled checked. I've used one number and one letter names.(1.nds 1.scc)(a.nds a.scc) ECT, still nothing. I've tried no spaces. Tried putting the correct rom number(2495), no go there either. Tried placing the cheat file with the rom and the placing it in the cheat folder. Menu comes up but no effect in game. I know they work... for one, they are the default
cheats
made for this game, and two, they work when I switch to the DSTT OS. I've tried deleting my saves, using one cheat at a time going through just about the whole list, nothing. It's as if they not even on, but like I said the menu for selection comes up just fine and they work via DSTT OS. I have tried other
cheats
on other games and they have worked just fine. It's just this game so far that I'm having trouble with.
So far I've read in one place that the Supercard DS One has a glitchy cheat system. If this is the case, is there any thing else I can try to get these cheats to work? I'm at my wits end with this... if anyone has some ideas, please, feel free to help. God knows I need it...