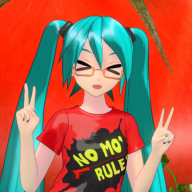 Unmei wo koeru!
OP
Member
Joined

Oct 21, 2015
Messages

1,364
Trophies

0
Age

27
XP
Country
Current version is v6.
Installation instructions can be found
here
.
EITHER USE THE LATEST VERSION OF FBI OR BIGBLUEMENU TO INSTALL!
To uninstall the old version, an extdata wipe is needed, go to 3DS System Settings > Extra Data, and delete your FE Fates extra data, if you want to keep your saves, you'll need extra steps involving JK's Save manager.
To keep your saves located in extra data, in JK's Save Manager, chose to dump the extra data for Fire Emblem Fates, inside the extdata dump, you will have a bunch of files starting with "g_", these are the asset files that need to be deleted, delete those from the extdata dump, delete your extra data from System Settings, then with JK's Save Manager inject your extdata back in after having deleted all of the "g_" files EXCEPT "g_contents.bin".
V3 Notes:
-
Reconstructed Awakening Characters so that they no longer conflict with the Before Awakening DLC (NOTE: For some reason, Before Awakening still breaks,
if you enter Before Awakening a 3rd time, your game will crash, the best way would be to save and reset every 2 visits, this is the best I can do to fix it from the character's side, the other fix has to be done from Before Awakening itself)
- Fixed the reclass glitch on Awakening Characters! You can now reclass them without any weird costume Glitches, however, they WILL keep their unique outfit regardless of class, and Chrom will keep his sword attack animations and idle pose.
- Frederick is no longer a Unique Great Knight, he is now a normal Great Knight, if you reinstall and already had Frederick on your save, please Reclass your Frederick into a normal Great Knight if he is still in his Unique Lance only GK class, or else he'll have no horse.
- HOPEFULLY,
as of V3, no further updates should require an extdata wipe to reinstall (V3 itself does however require one.)
IT IS STRONGLY SUGGESTED THAT NONE OF THESE UNITS BE USED IN MULTIPLAYER, ANY BUGS/CRASH/BANS ARE YOUR FAULT.

V4 Notes: Added a Generic Witch named Arfoire!
Human Lilith has been added (LILITH MAY RANDOMLY CRASH YOUR GAME FOR NO REASON, I AM NOT RESPONSABLE FOR ANY UNSAVED PROGRESS LOST, USE AT OWN RISK)
- Fixed crashing bug for Sumeragi and Mikoto in revelation (this sadly requires an extdata backup/wipe.

V5 Notes:
- Fixed Red side crash on certain units (this sadly requires an extdata backup/wipe if updating from previous version, again, soz)
- Added Cipher characters + Amiibos
-The loading times when initially loading the extdata when first starting the game have been massively improved and shortened.

V6 Notes:
- Small Update, Added Arete!
- she's a scaling character, she will scale proportional to your story progress.
- She's also a Jakob/Felicia, a prepromote who can level up to 40 while having an internal level of -1 so she gains exp as fast as an unpromoted unit.

V6.5 Notes:
- Divided DLC into 3 entries, Chrom/Lissa/Frederick on entry 1, all non Cipher/Amiibos on Entry 2, and Cipher/Amiibos on entry 3.
- few fixes for Chrom/Lissa/Frederick, they should now be treated as normal player units, complete with death camera pan, they even have their Awakening growths now!
- Lissa's BCSAR has been rebuilt! All of her missing clips should now be included, such as Attack heavy and Critical quotes!
- Extdata dump has been updated.
DOWNLOAD LINKS:
V6.5:
https://github.com/DeathChaos25/CustomDLC/releases/tag/fixes
QR CODES
English V6.5
Undub V6.5
EUR English V6.5
EUR Undub V6.5
fe14unit files (includes Chrom/Lissa/Frederick/Mikoto/Sumeragi/Garon/Lilith, THESE WILL NOT WORK IF THE DLC IS NOT INSTALLED)
This download also includes an extdata dump (FOR ANY GAME VERSION/REGION) that you can manually merge into your own extdata backup and then inject it to get access to the characters via the unit files.
https://www.dropbox.com/s/kj2fnwe2mxyo8z8/DLCExtdata.7z?dl=1
Assorted screenshots:
UPDATED EXTDATA: