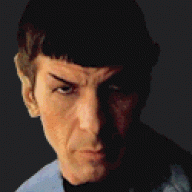 Well-Known Member
OP
Member
Joined

Feb 22, 2009
Messages

253
Trophies

0
Website
XP
Country
Just got an IEdge yesterday and I'm running into a few problems. I tried to solve my issues by looking at the forums and nothing I try seems to work. There are somethings that seem odd to me though. I was wondering if anyone could perhaps tell me if my IEdege might be a fake; I don't have pics, but let me give some descriptions of the card.

It's a grey card. When I open it up, it does not say 'IEdge' anywhere on the chip, and I cannot seem to locate the LED light on the card. The MicroSD slot is spring loaded and when I bootstrap it with the requisite ROM (0363 - Puzzle Series Vol. 3 - Sudoku (J).nds), the icon I get is not the Sudoku icon, it's a 'Danny Phantom: Urban Jungle' icon, which I thought was an ACEKARD 2i attribute. When I select the icon, it simply says something to the effect of 'missing file' So, any thoughts on if this is fake or not?

FYI, I have looked up how to install the bootstrap and load the OS from a few different sources.

Thank you in advance for any help you may be able to offer.