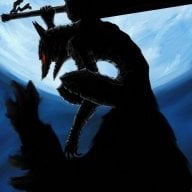 Active Member
OP
Newcomer
Joined

Mar 20, 2015
Messages

36
Trophies

0
Age

38
XP
Country
First off, I use Nintendont thru USB Loader GX. Should I go into the Nintendont app from the Homebrew Channel and download the controller.zip, or is that included in USB Loader GX? I have a few questions clarifying some Nintendont settings also. For settings file, I can set it to no change, create, or delete. What does this mean exactly?

Is it possible to have settings specific to a certain game? For instance, Mega Man X Collection wouldn't display the bottom half of the screen, but just did when I booted it without Force Progressive on. So I'd like to have force progressive on for everything else except when I boot MMX Collection. I'm thinking that might be related to the settings file I asked about above this. Which, btw, on the Nintendont compatibility thread, this game is listed as having no problems.

Video deflicker: What does this do exactly? Does it cause poossible emulation problems if I enable it?

USB-HiD device: I understand I need this on if I use the GameCube controller adapter for Wii U. I don't have that yet, but if I turned it on now, would that cause any other problems?