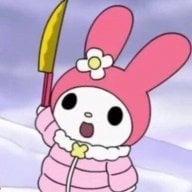 Joined

Oct 1, 2021
Messages

23
Trophies

0
XP
Country
Hi there, I did as much research as I could but am struggling to find any answers so thought I'd finally just ask.
Precursory info: My Switch isn't hacked or modded in any way. It's one of the older unpatched HAC-001 models so it's capable of running CFW and everything, but it's not. I play it in docked mode like 98% of the time, it's in great shape, the most it ever got bounced around or anything is maybe if I put it in a case and take it somewhere in my purse for the day. And all this happened when the battery was fully charged (or at least said it was) so in theory the battery should still be full.
Anyway, that out of the way.
My Switch has been acting a little strange the past couple days, for lack of a better way to put it.
A few days ago I took it off the dock and after only about 5 minutes it gave me a screen that I think means the battery was dead (black screen and dead battery icon, I rarely play in handheld so I hadn't experienced it before), even though it had been on the dock all day. As soon as I put it back on the dock it was fine, battery even said it was still full. Was odd. The next thing happened a day or two later, when I woke it from sleep it couldn't detect the SD card. Restarted it and it was fine. Another time somewhere in there I had an issue where it was refusing to turn on after shutting it off for a second but after waiting a few minutes and doing the whole "hold power for 12 seconds" thing it eventually did.
Now the culmination of all this was last night, I'd been playing stuff all day, went to save my Animal Crossing I'd been playing and as I went to close the game I got an error screen with the error code 2002-3560. It shut off - or maybe I turned it off, I don't even remember - and I haven't been able to get it to turn on since. I've tried and tried to research the error code and the only information at all I can find about it are two old threads here.
Things I've tried:
Holding the power button
Trying to boot into recovery mode
Putting it on a different dock
Plugging it directly into a charger
Taking out the SD card
Basically all the standard recommended troubleshooting stuff. I've attempted all these while both on and off the dock, while plugged in, while not plugged in, with the SD card in, with the SD card out...everything I can think of.
From the research I've done the error code MIGHT have something to do with the SD card slot, based on the general range of numbers...but I really can't tell for certain because I can't find anything at all about this specific error code and what it means. Since I have the tools on hand from replacing my JoyCon shells and am pretty tech-savvy I even popped the backplate off last night to reseat the SD card slot and make sure everything was properly connected, but everything looked fine internally and that didn't help at all.
I'm really really at my wit's end here. I know this is pathetic and no one cares but like, my Switch is one of the only things that kind of keeps me sane right now, playing Animal Crossing with my partner is one of the only ways I can interact and do things with her at the moment and I don't have the money to replace it if it's bricked. That said if anyone has any ideas at all on what I could to to get it working I'm desperate right now.
Thank you so much for any advice or help anyone has.