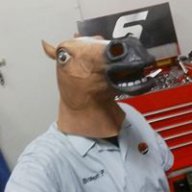 Active Member
OP
Newcomer
Joined

Jan 9, 2016
Messages

32
Trophies

0
Age

38
XP
Country
im running a dstwo plus, with bagplug, on a ds lite. when i launch a ds game i get two options "internal" and "eos"
so in the FAQ section of the dstwo thread it says this
Q: What is the difference between the Kernel/OS (EOS) and the Firmware?

A: There are two things you need to keep in mind here: Internal

firmware

and

kernel/OS

. The internal firmware is the internal software of your SuperCard itself, stored *only* in your SuperCard. Whereas

EOS

is the kernel/OS, the software that your SuperCard runs from the microSD.

Think of your microSD as the harddisk. You put Windows (the OS) on your harddisk on your computer, and when your computer turns on it runs Windows. And from Windows it runs the rest of your programs, like games. If the microSD is your harddisk, and the EOS is your Windows, then the Firmware is the stuff your computer runs

before

it loads Windows.

If you've never seen it before restart your computer right now, and look at what it does after it turns itself on again. It will always load something before Windows. And that "something" is in the internal 'memory' of your computer, just like your Firmware is in the internal memory of your SuperCard.
so on the one hand im thinking that it would be more efficient to run it on internal mode, because it will run the game without running the os, thus freeing up resources.
on the other hand, running it in eos mode gives you the benefit of the updates that come with the eos that you downloaded, thus increasing compatibility.
fact is, those are both no more than a stab in the dark, and this "answer" isnt really that informative.
so whats the difference between these two. i usually launch my ds games as internal since its the first option, ive done eos a couple times randomly, but i havent seen any games NOT work on either of them?
if one is almost always better, or if there is no difference then im just going to delete the other from my arg file so launching a game requires one less button press.
thanks.