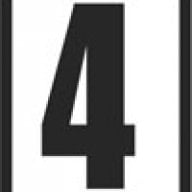 Joined

Nov 19, 2011
Messages

190
Trophies

1
Website
XP
Country
Following this guide:
https://github.com/Plailect/Guide/wiki/DSiWare-Downgrade
You can downgrade a 3DS 11.0 #2 using another 3DS #1 in Arm9 11.0 with a eshop game.
My doubt is how to downgrade a 3DS #3 in 11.0, using the 3DS #2, so this way you dont need buy another DSi Ware game.
You cant transnfer the game back to #1 using a #2 Sysnand because you need to update to 11.0 to System transfer be possible.
Either you cant keep the game to Arm9 #2 cause the multiple formats that you need do (one in sysnand and two in arm9).
So I think the only way possible is:
- Backup the SD in #2
- Format Emunand
- Unlink Sysnand from emunand formatting Sysnand
- Update emumand to 11.0
- Restore the backup
- Make a System transfer from a CFW #2 to #1 and follow Plailect guide, or make some changes in Plailect guide and transferr to a Stock #3.
Is that right or I missed some part?