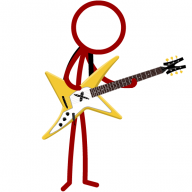 all the world needs is me
OP
Member
Joined

Apr 22, 2011
Messages

1,627
Trophies

1
Location
XP
Country
Up until this point my answer had been 'yes', but in the midst of a move I've come to notice how much space they take up and am having second thoughts about whether or not to keep them.
Let's take it a step further too; do you keep console boxes?
For both questions, explain why or why not.
My opinions on why to keep them:
They look nice on a shelf collection
The game's resale value is a lot higher if it's still got the box
Why to get rid of them:
Clutter
Can live without them
My closet should not be a space to house all potential commercial goods
You could argue that the last 3 are one and the same; I just used additional bullet points to develop the same idea.