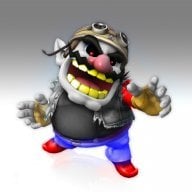 Joined

Oct 21, 2010
Messages

7
Trophies

0
XP
Country
Finally figured how to get Def Jam Rapstar to work, if you are having any trouble with that one let me know.
I may be new to this site but not a noob to the wii scene.
I used the new Hermes 5 installer 223(57) with Uloader for Def Jam.
and kept Hermes 4 on IOS 222(38-37) for Guitar Hero/Band Hero.
It took me a while but along the journey..I learned alot about IOS in the process.
Oh and Thanks To the guy who makes Pimp My Wii. Thats is so Awesome.
Thanks to all the people who Came out with all this cool stuff...

Where do I begin? Wondering how to use Linux on Wii and how TO WiiVNC.
What are some of the most useful tools(Homebrew) you guys know of for My System.
And though I feel like an expert now...what are some of the most common mistakes that lead to bricks(out of curiousity?).
I wouldn't know....Thanks Toeveryone who has ever posted useful tips. You guys Rock!!!!!

This Video was almost Right Except for You Do Not want to mess with Ios 222(38+37)(actually didn't bother with202 or 224 either)...You just have To Choose IOS 223(57)
Load With Hermes Uloader IOS 223 and you're Done..Worked for me! (oh and running off Disc, if that matters..

http://www.youtube.com/watch?v=d23ulQOs3X8