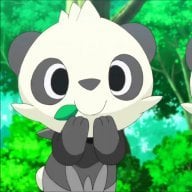 Hates the Undertale Fandom
OP
Member
Joined

Jan 31, 2016
Messages

340
Trophies

0
Age

22
Location
XP
Country
OK, so I got a feeling I might regret posting this. But hey, the person I mentioning doesn't even know I have a GBATemp account, neither does anyone I know in real life. So, I guess no harm done. ANyway, story time. Also, to the girl I am talking about in this post, if you are reading this, I'm sorry,i just wanted to share my story, but hey, at least I didn't say your name. Moving on.
So, basically I'm having a hard time dealing with psychotic girl I met at school last year who were best friends last year. It all started when I met her the second day of school. I always knew her name, but we were never friends. So, it turns out we had a lot in common after talking for a week and sitting by each other at lunch. We also were able to talk about a lot stuff, since coincidentally we had every class together with. After about a month we were really good friends, best friends, and since I am a boy and shes a girl, everyone assumed we were dating ( I didn't like her that way.) Everything was going great for about a month, until something weird happened, that really made me feel uncomfortable, but also feel sorry for her at the same time. She had told me she tried to overdose herself a couple years ago (She was depressed and didn't have many friends at the time.) This really affected me cus this was the first time anyone had trusted me with such a big secret. So this really showed that she trusted me. We were still best friends, I just didn't talk about what she told me. Then a couple days later, on 9/11 (2015), she told me her aunt had died on one of the planes. I told her how sorry I was for her. From August to December of last year, pretty much everything was calm as it could be for middle school, just the usual drama. Then, in December, she started dating this dude. Then, she asked me out, which I said no to, and It was kinda awkward for the rest of the day, but whatever. Christmas break we skyped some, everything fine. THen January came and the Break ended. This is when this friendship started to die a slow and painful death. It all started when it was the middle of January. We were talking about when people don't dserve a second chance , and she started talking about how her friend got murdered 3 years from that day and started crying. Then after class, I asked her about and she ran away from me. then she told me his story of how he was murdered and his murderer was found not guilty. I once again, felt sorry for her. THen I told my mom when I got home, and she told me she thought what she was saying were lies. SO I skyped my friend and asked the kids name. NO results found from my research. so I told her I was kinda suspicious and she started having a breakdown because she claimed I sisnt turst her. Then things went even more downhill. I had told her a huge secret about a kid she hung out with and something horrible he did to someone close to me, so she immediantly stopped being his friend. Anyways, she started trying to argue and pick fights with me on purpose, b/c she disagreed with my opinions. She even said she had the right to be rude to me. SHe told a ton of lies too.Then, she sent me into a full-out panic attack because she lied to the principal and told him I was bulling her (He never did anything; apparently shes known for lying) because I said I didn't neccarsarily agree with the idea of being gay, but I don't have a problem with people who are. She started swearing at me and started calling me homophobic because of my religious beliefs. Then, on the last day of school, she told me she didn't care about what the kid I mentioned earlier did to me, that she was still gonna be friends with him.
I literally never want to talk to her again because of what she has don't to me. I blocked her on skype and haven't talked to her since JUne. School starts next week, and I don't know how to avoid her if she talks to me what to do. Heck, she doesn't know we aren't friends anymore. I thought she would get the hints but she didn't. Even all my friends (who used to be her friends) say I should stay way from her. Should I tell her we aren't friends anymore or what? Or just avoid her? PLease leave advice.
EDIT:
You guys are so helpful. thank you. This is why I love GBATemp