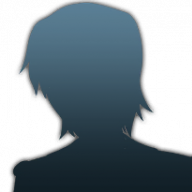 The patches guy
OP
Member
Joined

Oct 14, 2018
Messages

4,670
Trophies

2
XP
Country
Mod unlocking 60 FPS and changing game speed to match 60 FPS output.
Ladder bug still occurs.
Recommended OC settings are:
Code:
handheld_charging_cpu=1224
handheld_charging_gpu=768
handheld_charging_official_gpu=921
handheld_charging_mem=1600
Only big drops I found were when resting at the bonfire and there is showed fog for few seconds and cutscenes drops to 30 FPS.
It wasn't tested thoroughly, so in later stages it may has worse performance. At least in tutorial stage and first open world it was working well on 768 MHz.
I'm sharing cheat file to avoid some bugs.
If game will have too big drops in late stages, I will try to find how to adjust resolution. Configs files in romfs are not working and so far what we found in main resulted in glitched output (layers are not scaling properly).
Thanks to
@Kirby567fan
with tests and ~Sup from Discord
TID: 01004AB00A260800
BID: DF3766A2BB651A3E (1.0.3)
Code:
[60 FPS]
04000000 00706FA4 321E0FE1
04000000 00667904 BD483508
[30 FPS]
04000000 00706FA4 321F0FE1
04000000 00667904 BD46ED08
Instructions
Copy folder
01004AB00A260000
to sdcard folder:
atmosphere/contents
(Atmosphere 0.10.1+)
or
atmosphere/titles
(Atmosphere 0.9.4 or older)
or
reinx/titles
or
sxos/titles
And activate cheat