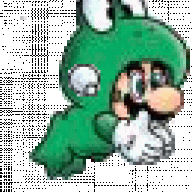 Joined

Jan 21, 2010
Messages

1,587
Trophies

0
Website
XP
Country
For some time now I have helped many people fix their bricked wiis from a variety of stupid reasons. At the moment I am seeing a growing number of full bricked wiis, who have bricked while playing via usbloaders. These bricks are only fixable via boot2 bootmii or nand reprogramming and to my knowledge are unexplained. The occurrence of such bricks appears to be on the rise and an explanation is needed.

This brings a few questions to my mind. What is causing the brick? Is it the cios? Is it the usbloader? Or is it some bug in the game itself? These question have lead me to another question, is it truly necessary to have cios with so much access to the wiis nand to play games? Does cios truly need trucha, es-identify, and nand access to load a game via usb? Or would a cios with only usb and disc support work just as well.

My point is, when I am loading games from my usb drive or my nand, I really don't want the app, the game or anything else to have the privilege of modifying the nand contents. Perhaps, if possible, it would be better to have cios installed for modifying nand contents when needed and another less privileges cios group installed to play games, load apps and such when nand modification is not desired. Perhaps such a setup would prevent unknown bugs in apps, games, etc from modifying the nand and corrupting it.

This issue is real, and on the rise. I read and respond to most bricked wii posts and this forum and others. This issue is very irritating as the cause is unknown and it can not be fixed. Would it be possible to have a cios that could load usb/disc games, but is unable to modify the nand contents in any way. Think of it this way, perhaps the big N makes new games that try to brick the wii when run on a cios with nand modification privileges, that would really suck. Is trucha, es-identify, and nand access even used when loading games via usb/disc? Or is it just an unneeded risk provided in an all purpose cios? Perhaps cios should be more tailored to a specific purpose. A cios to install shit, and cios to play shit.