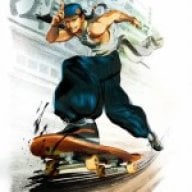 Joined

Nov 13, 2009
Messages

1,461
Trophies

0
Age

30
Location
XP
Country
This Is Why I dont Trust The News Anymore :/
QUOTE said:

Are you prepared for the impending zombie invasion?

That's the question posed by the Centers for Diseases Control and Prevention in a Monday blog posting gruesomely titled, "Preparedness 101: Zombie Apocalypse." And while it's no joke, CDC officials say it's all about emergency preparation.

"There are all kinds of emergencies out there that we can prepare for," the posting reads. "Take a zombie apocalypse for example. That's right, I said z-o-m-b-i-e a-p-o-c-a-l-y-p-s-e. You may laugh now, but when it happens you'll be happy you read this, and hey, maybe you'll even learn a thing or two about how to prepare for a real emergency."

The post, written by Assistant Surgeon General Ali Khan, instructs readers how to prepare for "flesh-eating zombies" much like how they appeared in Hollywood hits like "Night of the Living Dead" and video games like Resident Evil. Perhaps surprisingly, the same steps you'd take in preparation for an onslaught of ravenous monsters are similar to those suggested in advance of a hurricane or pandemic.

"First of all, you should have an emergency kit in your house," the posting continues. "This includes things like water, food, and other supplies to get you through the first couple of days before you can locate a zombie-free refugee camp (or in the event of a natural disaster, it will buy you some time until you are able to make your way to an evacuation shelter or utility lines are restored)."
Source:
http://www.foxnews.com/health/2011/05/18/c.../#ixzz1MmX5OxZJ
BTW Please Fix The Title.... The URL Replaced over this "CDC Warns Public to Prepare for 'Zombie Apocalypse'"