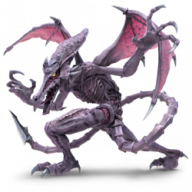 Joined

Oct 10, 2018
Messages

13
Trophies

0
XP
Country
Hello, this is my first post, so please tell me if I'm doing anything wrong or posting in the wrong forum
I plan on getting a New 2DS XL once I save up enough money for it, mainly for GBA and SNES emulation. I've already gotten the GBA games covered, but for emulation accuracy, I was wondering in particular which of these options I should choose for SNES games.
I won't list
every
SNES game I want to play here, but I will list what would probably be the most problematic ones here, based off of some research I've done separately:
Star Fox 2 (NOT THE BETA - SFX Chip 2)
Chrono Trigger (Has some minor but noticeable lag on my O3DS w/ SNES9x)
Star Fox (SFX Chip)
Super Mario RPG (Pre-rendered GFX)
Yoshi's Island (SFX Chip 2)
I'm less concerned about the Star Foxes and Yoshi's Island since I know that the Super FX chip is very hard to emulate on 3DS, but getting Yoshi's Island to run at a decent speed would be nice. Any help is appreciated, thank you! :]
edit: grammers
edit 2: grammers strickens agen
edit 3: i said that i fixed the grammar in edit 2, but in reality i just said i did. now it's
actually
fixed.