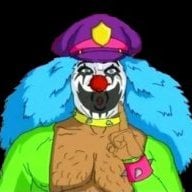 MENUdo Afficionado
OP
Member
Joined

Nov 18, 2008
Messages

2,209
Trophies

0
Age

31
Location
Website
XP
Country
QUOTE said:

The Conservative government introduced legislation Tuesday aimed at clamping down on the sale and marketing of tobacco products to youths by making it illegal to add flavours to cigarillos and cigarettes.

Health Minister Leona Aglukkaq introduced an amendment to the federal Tobacco Act she called the Cracking Down on Tobacco Marketing Aimed at Youth Act.

In addition to banning flavours -- such as chocolate and bubble gum -- for cigarillos, cigarettes and blunt wraps (sheets or tubes of tobacco), cigarillos and "blunts" must be sold in packages of 20.

Cigarillos and blunts are often sold individually or in small packs that make them more affordable for young people, according to Aglukkaq.

"These types of marketing strategies have to stop," the health minister told an Ottawa news conference. "Tobacco is not candy and should never be mistaken as such."

If adopted, the legislation would also remove an exception in the Tobacco Act that allows tobacco advertising in some publications that youths may read.

Current guidelines allow tobacco advertising to appear in publications that have an adult readership of at least 85 per cent.

According to the Canadian Lung Association, 37,000 Canadians will die this year from smoking-related diseases, while second-hand smoke will kill about 1,000.

Nineteen per cent of Canadians are smokers, the association says.

"Measures such as the ones announced today, combined with greater access to smoking cessation medications and programs, will ensure we continue to make progress in lowering our rate of smoking in Canada," Nora Sobolov, president and CEO of the Canadian Lung Association, said in a statement.

The proposed legislation is part of the National Lung Health Framework, a government initiative to reduce lung disease in Canada.

"By amending our legislation, we can keep more young people from experimenting with an addictive substance," Agluqqak said. "We can shield them from products that might lay the foundation of what could be a life-long habit with potentially serious health consequences."
Source