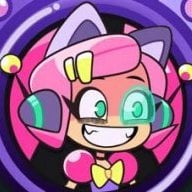 Joined

Nov 10, 2010
Messages

557
Trophies

0
Age

32
Location
XP
Country
Ive been lurking on this site for years and finally decided to register, being that Ive been lurking here for years I kinda know the rules around here...

im sure I had an incentive to join before but i forget why I dident... There is a 90% chance of continued lurking...
My life goals are to get banned off online services by using lame and meager insults like "sony/microsoft is a poopoo head" (and preferably, use even lamer insults) and the other goal is to get sent to court over pirating a pirate film.
I am also a fan of using ellipsis, so please forgive an old man's habbit...
I am a proud owner of a Wii(softmodded+hardmodded(D2pro))

/Ps3

/DS(cyclo)

/PSP(softmodded)

/Xbox360(jtag'd)
I am a massive fan of the tales of series (and monocles).
I am trying to make myself look like an egotist with this post.
I am the walrus,
I am thesaurus,
I am the white void,
I am the cold steel,
I am... not... haku... ma-... never mind...
This entire post is an obscure and unrelated way for me to remember my account's password... or is it?
Cookies for those who get the reference/s.
Have a nice day.
tl;dr: Hi. This post was meant to sound egotistic. Have a nice day.