Emulate the Planet!
OP
Former Staff
Joined

Jan 3, 2008
Messages

10,578
Trophies

0
Age

46
Location
Website
XP
Country

Acekard HWID ??
Please Help!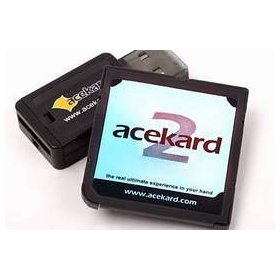 The AKAIO BETA testers have started a project in which the goal is to identify every legit build of the Acekard by HWID, and then to report that information publically to help solve the clone build confusion.

If you own a Blue PCB Acekard please let them know.
If you own an Acekard not listed below, please let them know.
If you own the newly designed AK2i (without the Actel chip), please let them know.

All users who think they can help should submit their information at the AKAIO Forum, linked below. Please verify your card is real before submitting any information. The staff has asked that users include images, when possible, of the front, back, and inside of their Acekard. Please do your best to include clear, well lit, high resolution images, when possible.

The HWID can be found by running the AKAIO firmware, and going to START > HELP from within the GUI menu. For more information on determining if you have a clone, please see the links below.

Please submit the Printed Circuit Board (PCB) color of your AK as well.
Ak2i Yellow PCB HWID 81
Ak2.1 Green PCB HWID 80

If you want to discuss your card, before officially submitting information, please do that here at the Temp.
QUOTE(Current List 3/28/10)) said:

• AK2 pre-FAT/FAT error - HWID 40
• AK2 *fixed* FAT error - HWID 41
• AK2 Green PCB, windowed CPU, FAT fix and a 2.1 sticker - HWID 41
• AK2.1 Light/Dark Green PCB - HWID 80
• AK2.1 Black PCB - HWID 80
• AK2.1 Blue PCB - HWID 80
• AK2i Black PCB - HWID 44
• AK2i Yellow PCB - HWID 81
• AK2i Black PCB - HWID 81

Official Submissions

AK2i Clone Information

Discuss before submitting