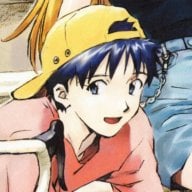 Local Cheesehead
OP
Member
Joined

Nov 6, 2020
Messages

180
Trophies

1
Age

18
XP
Country
[SOLVED]

I got myself one of those 208in1 flashcards at the start of this year. From what I played on my o3DS XL, all of the games worked and played perfectly. I removed some shovel-ware games from time to time and added some, and those worked just fine too.

Fast forward into September, I got the "Couldn't find _DS_MENU.DAT" error screen. When I plugged the micro sdhc (16GB) into my computer, there was not a file to be found. None of the roms, folders, ui files, nothing. But my computer claimed that there was still files inside and my micro sd card was almost full. I formatted it to MS-DOS (FAT) (I use a mac), re-downloaded the firmware V2.13 from the ace3ds website and got the majority of the roms I had downloaded and were already on there back into the sdhc.

At present, some games play like they used to before. But some don't work at all and prompt me with blank, white screens on the top and bottom. Some of these roms that gave me a white screen were Peggle Dual Shot, KORG-Synthesizer, and Fire Emblem: Shadow Dragon. I tried turning off soft reset but that did not fix the problem for these roms.

I ordered a r4 gold not too long ago in hopes of getting a better turnout. However, I'd still like to keep this flashcard as a potential backup just in case. All help is appreciated!