Hi,
8BitDo finally announced a new switch controller with the xbox / switch analog stick layout. I'm was waiting for this for some time now. actually I couldn't wait anymore and got a gulikit kingkong 2 pro. now I'm again in a dilemma because the gulikit is actually very good and I might skip the 8BitDo this time, because there isn't really an upgrade, 8BitDo is just more beautiful. I think 8Bitdo is even using gulikit hall sensors.
the new ultimate 8BitDo controller resembles the wired one but with an 8BitDo logo instead of xbox. frankly dispite being an xbox style controller, withouth the asynchron analog sticks, it would actually more resemble a dualsense controller (the grip and shoulder buttons). this time they going with 3 versions at the same time:
switch version with bluetooth, 2,4ghz mode with dongle and a stand / charging station and all features of the older pro 2 series.
https://www.8bitdo.com/ultimate-bluetooth-controller/
xbox wireless version with only 2,4ghz withouth gyro and a smaller battery.
https://www.8bitdo.com/ultimate-2.4g-wireless-controller/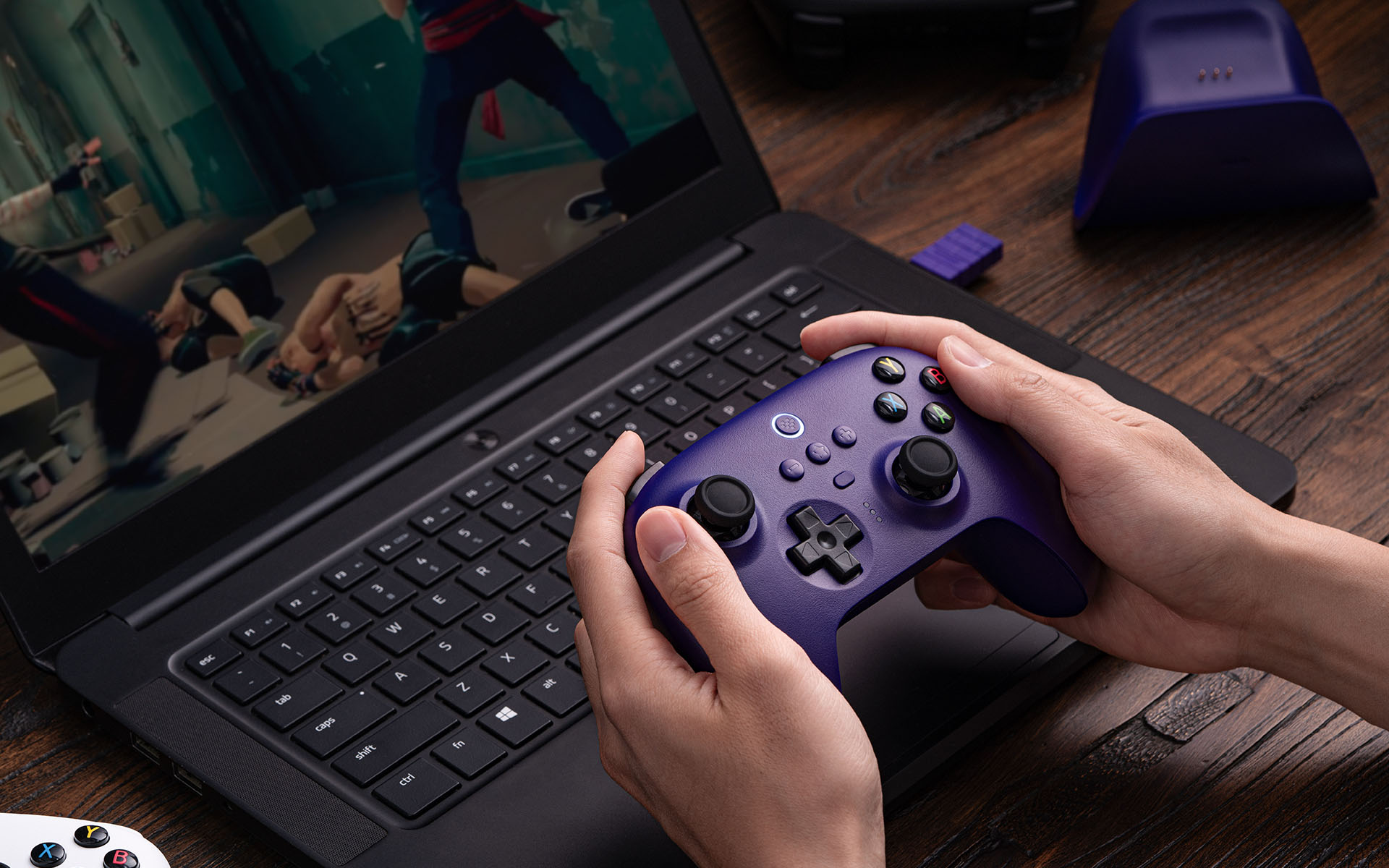 xbox wired but without xbox logo, not sure why they release this one, if they already got the xbox ultimate controller. the only difference is propably the direct input mode.
https://www.8bitdo.com/ultimate-wired-controller/
I wish they would make an xbox version still with switch connectivity and gyro. because I prefer the xbox layout and I play more pc games than switch.