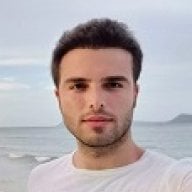 Well-Known Member
OP
Member
Joined

Dec 31, 2017
Messages

251
Trophies

0
XP
Country
Hello GBATemp Community!
I have bought a family of 4 of these 8Bitdo SN30 PRO (pic attached), for both PC and Nintendo Switch use (both wireless) but I am having a really weird problem related to the pairing phase in Windows 10 starting, exactly after user login.
The problem is that in the very beginning of the startup after Windows User password input, (my guess here) Windows try to pair the SN30 PRO gamepads, and if I move the USB mouse (it only happens with USB mouses, having tested 3 or 4 different mouses), the PC starts to make several BIOS BEEPs and the movements of the mouse pointer become laggy and unresponsive for the time that the mouse is moving. The problem stops after 1 or 2 minute after startup:
It seems that this problem is only happening in the beginning of the startup, and I wasn't able to reproduce in another context afterwards so far (but who knows).
If I completely unpair the 4 of them, the problem stops occurring and the presence of the UID Device and their drivers "disappear" from Device Management hardware list (this is supporting my theory of that XINPUT drivers are causing this Bluetooth problem).
This installation of Windows is completely updated and is done from scratch (I formatted and reinstalled it twice, in order to identify the root of this problem).
I have the latest BIOS FW and the latest drivers for all devices, included BT device (you can check the list of drivers that I have within PRO sheet).
I have tried to plug different mouses in all the different USB ports of the PC and the wrong behavior was still the same.
I have been reading through the Internet and I found that the cause of this is a conjunction of some Windows 10 processes that were implemented with some specific Windows updates (posts from 2017 – 2019), and the XINPUT drivers themselves (that actually come from XBOX controllers and I have read that the SN30 PRO uses the same drivers as some XBOX controllers), but I haven't found anything to avoid this small issue ☹.
I you guys help me with this problem, I would really appreciate this.
My PC specs (HP ENVY - 15-ep0008ns):
https://support.hp.com/ie-en/document/c06687852
Many thanks in advance,
Best regards
Eipok