​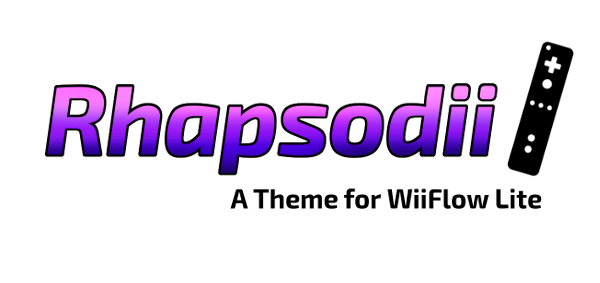 Hi, everyone. Rhapsodii is a WiiFlow Lite theme that I have been maintaining and adding features to for my own personal setup. Several people have expressed their interest in trying it out with their own setup, and I have been encouraged to release it. So, I've spent some time finishing off and polishing some features that I've been wanting to include in it. I feel it's ready for the world to experience now.
I should note that this theme is ultimately the culmination of my long nights spent tinkering with Carbonik Abz; which has long served as my faithful and beloved theme for many years. If you enjoy using Rhapsodii, please also give thanks to Benjay, mamule, Abz and Fledge68 for their hard work on Carbonik Abz.
Preview: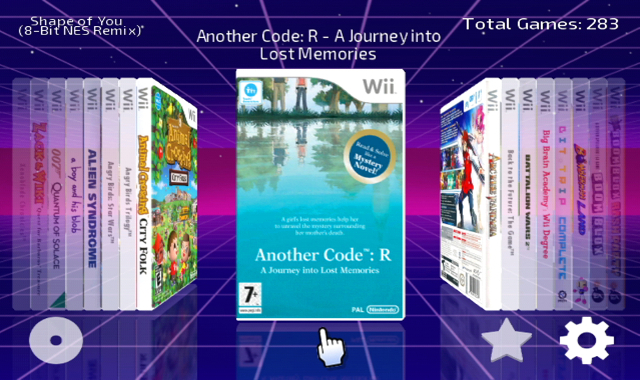 Downloads


Latest Version- Rhapsodii 2.0:
http://www.mediafire.com/file/q2chcohc8jntw18/Rhapsodii_2.0.rar/file
Rhapsodii - Shima Edition:

https://www.dropbox.com/s/agxj99fvpnoyvnx/Rhapsodii Shima.rar?dl=0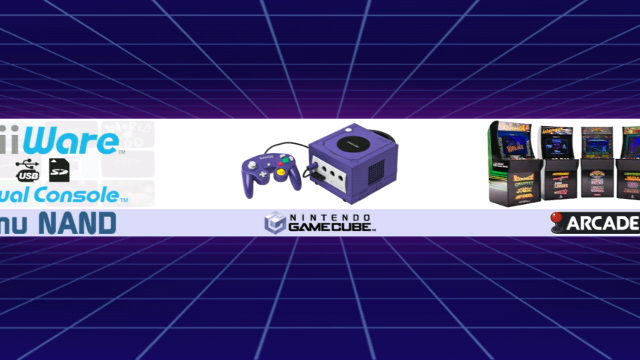 Rhapsodii - Shima Edition is a great mod of Rhapsodii created by Tetsuo Shima. It features sleek new UI art, tweaked coverflows and a new version of the EmulationStation images using console photos and logos. I highly recommend checking it out!!
Features


*

Coverflow styles for WiiMC plugin media (DVD, VHS, Blu-Ray, Laserdisc).

*

Alternate CoverFlow styles added for Japan region consoles (Super Famicom Vertical and Horizontal, Japanese GameBoy/Color, Japanese GameGear).

*

Currently playing song titles are now cropped and scroll in from the upper-left corner. (Thanks so much for enabling the word-wrap for this feature, Fledge68).

*

SourceFlow is designed to replicate a modern style and feel similar to EmulationStation and HyperSpin/Pie.

*

Removed main menu buttons with redundant functions already achievable with the Source Menu or controller button presses; thus further decluttering and simplifying the user interface.

CoverFlows

*Under Construction*

SourceFlow Setup

Rhapsodii's EmulationStation Styled SourceFlow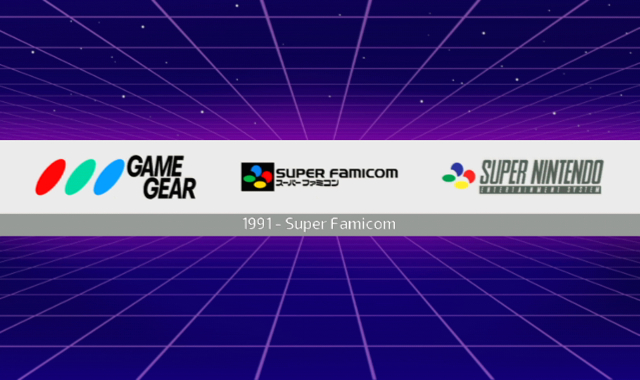 * This SourceFlow setup is completely optional to use with the theme. Not a requirement.
- Included in the download is a folder entitled small_covers, within that folder is another folder named Rhapsodii. This folder contains all of the artwork required for Rhapsodii's SourceFlow setup.
Make sure the names of these small_cover files match the name of the first frame of your source menu buttons.
Example:

[BUTTON_8]
image=Virtual_Boy.png
image_s=Virtual_Boyb.png
title=1995 - Virtual Boy
source=plugin
magic=4d45484e
emuflow=6

[BUTTON_9]
image=Sega_MasterSystem.png
image_s=Sega_MasterSystemb.png
title=1986 - Sega Master System
source=plugin
magic=53454771
emuflow=4
To ensure your SourceFlow is setup correctly for Rhapsodii, go to Page 12 of Settings, select Source Menu Settings and refer to the image below: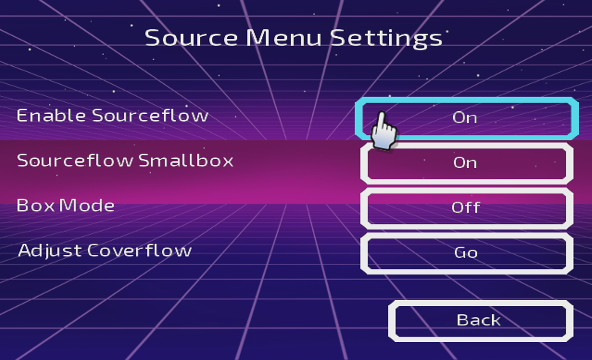 Old Versions Archive:

C

o

l

o

r

Variants of Rhapsodii
(Idea suggested by kaisersozeh)