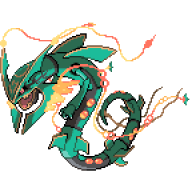 Joined

Jan 11, 2010
Messages

170
Trophies

0
XP
Country
So I just accidentally bricked my GBC and partially bricked my DS Lite.

I was attempting the frontlight GBC mod but I'm guessing I probably damaged the motherboard when I was soldering the necessary wire because now my GBC won't turn on.

As for my DS Lite, my DS Lite has had this problem for awhile now where the top screen is always white and I would have to fiddle with it to get it to look normal (also the colors of both screens look faded compared to my GBA SP AGS-101). So I thought I could just take apart my DS Lite and see if there's anything wrong with the ribbon cable. Upon putting my DS Lite back together, it won't even turn on anymore; the green light will go on for about 2 seconds, and the bottom screen will flash white and that's it. However, if I put in a GBA game, then it will actually turn on and play just fine, but no sound coming out of the speakers.

I'm not bummed about these losses at all actually, considering how I have a job and can easily buy replacements, and I already have 2 Game Boy Pockets, another GBC, a GBA SP AGS-101, and a 3DS XL, so obviously bricking a GBC and a DS Lite really isn't a big loss for me. Now I'm kinda wondering what kind of projects I can do with these, since spare parts are always helpful.

I'm already planning on turning my now semi-bricked DS Lite into a GBA, but I'm wondering how I can get the speakers to work.

Right now I have:
*a working GBA SP AGS-001 motherboard (no screen or case)
*a working GBA SP AGS-001 speaker
*a silverish-goldish GBC case of the special Pokemon edition (the one where Pikachu's cheek is the battery indicator, this special edition GBC happens to be the one I bricked today)
*a GBC speaker
*a DS Lite that only works if you put in a GBA game

Anyone want to give me ideas on some crazy projects I could work on?