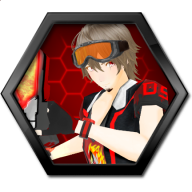 Active Member
OP
Newcomer
Joined

Apr 5, 2020
Messages

38
Trophies

0
Age

23
Location
Website
XP
Country
So I've been getting back into using both my PSP and PS3 after finally getting Monster Hunter Portable 3rd's english patch to work on the bloody things, and I even tried out local multiplayer as I never saw any footage of that between the two consoles. Spoilers: It was fantastic.

But then that got me thinking... Are there actually any games on the PSP that could communicate with the PS3? No I'm not talking about Remote Play though that is a fun little thing to try and play PS3 games that were never meant to be played with the PSP's limited controls, nor am I referring to playing PS1 games on the PSP and copying data between the two systems. I'm talkin' full-fledged, honest-to-jubileus, PS3 games that have features with the PSP and vice-versa. Be they save data transferring, bonus unlocks, anything.

Thing is, I couldn't find a SINGLE list regarding that but I know there have to be SOME games out there with PS3 connectivity. I mean if the PS2 had some, then the PS3 most likely has to have some as well!

So fellow forumites, got any knowledge that you could slide my way?