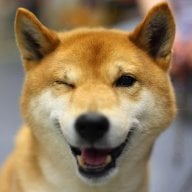 Joined

Aug 4, 2009
Messages

19
Trophies

0
Location
XP
Country
Hello. I recently updated my Wii Shop Channel while keeping System Menu 4.1. However, I wanted to ask because my Nintendo Channel says I need to update my Nintendo Channel through Wii Shop Channel. My question starts here: Is it safe to update the Nintendo Channel? Or do I need to update my Nintendo channel through Homebrew?
This all ties into the same frustration that I was a legit Nintendo user. I bought several titles and didn't have enough space on my internal memory to keep them on my wii, at the time I had a smaller sized SD card and could only fit a few of the titles on the SD card. This resulted in me having to delete them from my wii. I never expected Nintendo to block me out of the Wii Shop completely after the 4.2 bullsh*t until I updated the wii.
This left me without possibilities to get the games I bought back on my new SD card until I found a way to update JUST the Shop Channel. It left me time to think, don't people tend to use WAD Manager to install Wiiware titles? So during the downtime, I downloaded Tetris Party with a torrent, tried to install it with WAD Manager 1.5 using IOS35??? I couldn't install it because of a ret = -2011 error. What causes that error?
I guess the IOS stuff confuses me just a little. In terms of I am not a computer person, I still have USB Loader GX and Homebrew channel, both still work after the Wii Shop Channel update through WiiSCU.
I am further interested in modding my wii, I want to install Wiiware wads just because who knows when Nintendo is going to try to block me from the Wii Shop again. What is -2011 error, how do I fix it, and is something missing? Will installing another IOS cause it to mess with the IOS I am using to work my Usb Loader GX, or can I have multiple IOS on it? I was reading
this
guide. It says to use IOS35 to install Tetris Party? But I get a -2011 error.
Oh yeah, my original question, because it's important, can I update my Nintendo Channel from the 4.2 Shop? Or will Nintendo try to update my system menu when I give them the authority to update the channel?