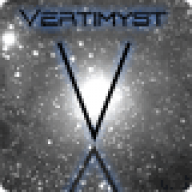 Joined

Aug 28, 2009
Messages

23
Trophies

0
Age

29
Location
Website
XP
Country
Hi,

I'm trying to install some of my (retail) games to my WBFS external drive using USB Loader GX. I'm using the latest revision (as of this post), 929.

Everything else seems to work (launching games, downloading cover art, etc.), but every time I click the + button to install a game, I get a quick pop-up dialog, which goes by too quickly for me to see it, then nothing, just the background of the loader's interface (no buttons). All I can do from that point is turn off my Wii.

My Wii's one of the launch units, running 4.2U, cIOS 249. This isn't my first softmod - I've done it twice before and USB Loader GX worked perfectly every time. I'm still using the same USB drive, a Western Digital MyBook, and I haven't reformatted it or anything.

The reason I'm trying to install my games to the drive is because my Wii currently has a lot of trouble reading discs - it seems to be random, occasionally I'll get a disc to spin up enough to work (Metroid Prime Trilogy seems to work best, it's my newest game). I can get it to launch from both the standard disc channel and the loader, but can't install at all.

Any suggestions or ideas as to what could be wrong?