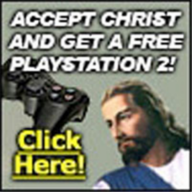 Joined

Aug 26, 2019
Messages

2
Trophies

0
Age

54
XP
Country
TL;DR usb2:/ screws up everything in USB Loader pls fix
Hey ya'll,
Been using this website for a long time now, but just realized I never actually made an account until now.
I mention this because I've been hacking Wii's and selling them for years (I have 12 consoles in my closet as I type this). I've been doing this a long time, been through a large number of issues, fixes and sleepless nights trying to troubleshoot these white plastic boxes. (I'm basically saying don't doubt my knowledge around a Nintendo Wii, despite this being my first post)
I've searched far wide high and low for an answer to this problem. But alas, I have run into an issue that no amount of thread searching has yet to remedy.
Some background:
A little while ago I wanted to upgrade my little 320gb 2.5in WD HDD to a bigger drive. I found a desktop size (3.5in) HDD and an enclosure, hooked it all up and was ready to get going like nothing ever changed. Boy howdy was I wrong.
When I booted up USB Loader GX again, I noticed my Gamecube games were missing. I went to investigate the "
custom paths
" setting and I found it was pointing to "
usb1:/games".
This is setting it's always been on my other drive, so I was confused as to why my Gamecube games were not appearing.
I clicked the setting to change it and I saw a button in the bottom middle of the screen labeled "
usb2:/"
Before attaching this desktop hdd + enclosure to my Wii, I had never seen "usb2:/" appear ever before.

Nevertheless, I thought not much of it and changed the games path from "usb1:/games" to "usb2:/games"
This is where the problems began, and also where the issues become
very
inconsistent.
I don't remember what order any of these issues happened in, because they have appeared sporadically throughout the last number of months of me trying to make this stuff work.
Multiple error messages pertaining to "This game must be run off the FIRST partition of the FAT32 device" but the drive only has ONE FAT32 partition on it
Virtual Console games not launching AT ALL
Randomly, the USB device will show up as "usb3:/" or "usb:4" etc., which means I have to change the custom path again to make my games show up (and the issues are the same as "usb2:/")
Gamecube games successfully launched from USB Loader into Nintendont will not boot straight into the game, rather just the Nintendont main screen (this may be a separate issue, but I could see the "usb device "number'" messing around with it)
Friends, rest assured that I have done EVERYTHING to try and retrace my steps, troubleshoot, work backwards and try to figure out what the hell is going on with this "usb2:/" stuff, but I am at a loss. I've reinstalled USB Loader and Nintendont, I've tried MANY different drives (including other 2.5 inch drives that don't need extra power ((because I thought that might be a culprit))) different SD cards, updated, reset settings, tried different consoles, SATA to USB cables,
everything.

The Culprit:
I believe the source of the issue is simply that "usb2:/" messes around with USB Loader in ways that are not always equally or obviously apparent.
Because I went all the way back to my original 2.5 WD 320gb HDD. It showed up as "usb1:/" and everything works FINE.
The Solution?
I don't have the power or knowledge about WHY drives randomly get mounted as "usb2:/" instead of "usb1:/", but I believe if all drives mount as "usb1:/" then all the issues I've been having should go away.
So that's my theory, and all I want is a way to "force" usb1:/ so that everything just works
BUT MAYBE IM JUST DOING SOMETHING WRONG AND IF SO PLEASE TELL ME
@Cyan
Thanks for reading