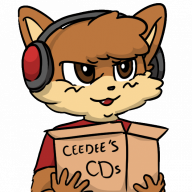 Joined

May 4, 2014
Messages

4,924
Trophies

2
XP
Country
What if, say, there were an application that worked a bit like Riivolution or HANS, but instead, force converted input from non-officially-supported controllers (say, Wii U Pro, GameCube adapter, etc) to input from, say, a Wiimote or Classic Controller in applications that don't normally support them.

Say, I boot Super Mario 64 through Virtual Console through this. I have no Classic Controller, but I do have a GCN adapter. This app, in the background (ala HANS) reads input from GCN adapter (Nintendon't can, this likely could too) then responds back to the game with equivalent Classic Controller inputs.

Would this work at all? Does the Wii have enough RAM to support a background program like this? Would there be any input lag doing this? Would it work with ISOs on a hard drive? Discs? Installed Wiiware?