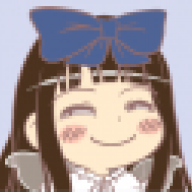 Joined

Nov 24, 2007
Messages

160
Trophies

0
Age

30
Location
Website
XP
Country
So recently, i've been walking with my friends to school, one day we were about to be late(if we're late we get an instant 1hour detention -.-) to school so we walked fast.
There was 3 of us, and we all walked fast but my friend was complaining to the other for walking fast -.- and we ended up ditching her, because i'm not prepared to waste 1 hour in lunch time, no lunch and i'm hungry

After school my friend and the other (who both walked with me to school) had a fucking fight over walking to fast -.- Pisses me off, so much. But anyways, they kiss and make up in 2 weeks.
About a week later, They had another fight, yet again. this time over a god damn picture, about the same friend who started to fight with the other, on facebook -.- why is she getting cyber-brave for, it's just a picture, that is "Appropriate". It was a picture of her and her ex boyfriend.
Firstly, she demands it to be deleted, and gets rejected, why is she complaining -.- it's just a picture on facebook, she talks the most shit i've ever heard, insults and more insults for not removing a picture, it's not even a ugly one nor anything bad, it looks like she's sitting next to a friend nothing that big, so much bullshit.
Then i got in, to tell her to grow up be mature, she can simply untag herself from the picture which she did in the end, which wouldn't even show up in her photo's. Gosh. Complaints and fights over walking speed now over a picture? fucking hell grow up act mature, so what if you get left alone, thats life, and people are always gonna be alone some time. Get used to it.
Then more complaints and insults. Simply "don't feed the troll" concluded this piece of crap. Gosh and then she is trying to say i called her a troll which i really didn't i was using it as no one else nor i would reply anymore -.- i even wrote that.
Sorry for my language, this girl is WAAAAAAAY too Emotional.
End of Rant.