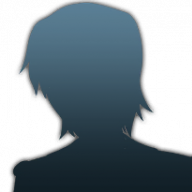 The patches guy
OP
Developer
Joined

Oct 14, 2018
Messages

5,923
Trophies

3
XP
Country
Link to original patch for PC:
http://sonome.dareno.me/projects/rne-steam.html
Tl;dr this is a patch for English release of game repairing many issues with original translation. For PC it also includes some additional functionality, but for Switch we need to ignore them.
This patch was cutted for Switch to include only most of changed backgrounds and all changed texts, and put to correct folders with correct filename scheme.
Issue is that in PC patch they are injecting code replacing font at runtime and their font is slightly thinner than original one, and because authors changed some of break lines it results in broken break lines. You can see that at the beginning of game, but it doesn't exist f.e. in dialogue box where break lines are not used. Originally font in game is stored as texture, where code injection renders text with *.ttc font, so it's not possible to easily swap them.
Videos for PC are using different codecs for video and audio which results in no audio, and video rendered in SW (which ofc ends in frameskipping issues).
If someone has experience in converting scaleform videos, it would be nice to hardcode subtitles to video and convert it to *.usm compatible with Nintendo Switch release (i have experience in hardcoding .ass subtitles to h264 and h265, so only what I need is converter/packer for usm).
It wasn't tested fully, so expect potential bugs. I don't think break lines are so much big issue for end user if it can improve their understanding of game.
Put folder "01002A900EE8A000" to:
- Atmosphere:
atmosphere/contents
- SX OS:
sxos/titles

It should be compatible with all versions of game.
Credits for original patch (authors didn't take part in porting this to Switch. Don't bother them with issues in Nintendo Switch patch included in this thread):
Hacking: MrComputerRevo, JoseJL, SomeAnon, daxxy
Translation: ChrisGLink (and his baby nephew), Enorovan, Jake, Barrafas, WizardNoah, Rain, ItsRigs
Editing: Discontinuous Qualia, Fasty, Kumin
Image editing: LkProd, TehVict, Enorovan, WizardNoah, Kumin, MrComputerRevo
Subtitles: zahj
Video editing: LkProd
Special thanks to
grechnik
for contributing to our open source repository
Download:
https://drive.google.com/file/d/1Mb1XisVvRdumL2sHskMqkb1oQUA9_fxU/view?usp=sharing
---
Temporal fixes for user to do:
Issue
: Whole message on Switch from Fraujiro in Phase 1 is in one line with some part cutted, which makes it unreadable.
Why it happens
: On PC this message is automatically breaked to several lines while on Switch it doesn't do that, so because there are no break lines hardcoded it shows whole message in one line.
Solution
: delete or rename file "rn01_21a_00.msb" in
Code:
01002A900EE8A000\romfs\script\mes00