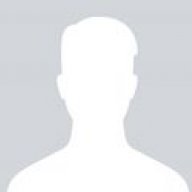 Joined

Dec 31, 2014
Messages

12
Trophies

0
Age

38
XP
Country
Figured I'd put something I discovered here. The new Retroarch, 1.7.4, allows you to create your own codes. Which is great and all, but I thought I might try to convert codes to work with this new cheat format.

It was actually easy to do, and the new format looks like this:

cheat0_address = "1718718"
cheat0_address_bit_position = "255"
cheat0_big_endian = "false"
cheat0_cheat_type = "1"
cheat0_desc = "no bleeding"
cheat0_enable = "true"
cheat0_handler = "1"
cheat0_memory_search_size = "4"
cheat0_rumble_port = "0"
cheat0_rumble_primary_duration = "0"
cheat0_rumble_primary_strength = "0"
cheat0_rumble_secondary_duration = "0"
cheat0_rumble_secondary_strength = "0"
cheat0_rumble_type = "0"
cheat0_rumble_value = "0"
cheat0_value = "0"


Now, this is the Never Bleed code, 011A39BE 000000000, from Illbleed v1.002, but converted to decimal.

So what you need to do is remove the first two digits so it looks like this: 1A39BE

Now open Windows calculator and click the button next to standard, the click programmer, click hex, then type in 1A39BE. Next to DEC is the converted code, which should look like this: 1718718. Hope this helps someone.