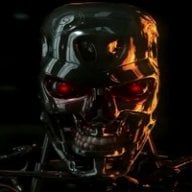 Joined

Feb 17, 2015
Messages

4,272
Trophies

1
Location
XP
Country
I created a Git Page to help those who want to get Cheats for RetroArch now that there is that Feature in place.
To break it down, I noticed that if you have a Copy of the actual FB Alpha Cheat .ini Files, CPS1PSP, CPS2PSP, or even MAME .xml Files, you can figure out the Cheat easier, and also create Cheats based on those.
Say if for sfa2.zip (Street Fighter Alpha 2 (EU) ), you want the Inf Round Time Address, it will be the 8Bit Search.
Also, when you see the Address, the FBA Cheat has it down as 0xFF8109 (Address) and Value of 0x63 (99 Seconds). But the Address in RetroArch Cheat Search, will show it in 33032 (0x00008108). So 1 Digit Less. So after you find this Address, KEEP the Search Result. You can now use that 1 Result to create more Codes........just have to figure out if the Code you are looking for is either 1 Less, or 1 more than the Address shown in the other Emulator Cheat Files. I find it best to look in the Browse Address area since it also shows what that Address's Values were previously, and are currently.
Also, it is best to make sure the Pause when RetroArch Menu is Active.
Not sure why, but, for some reason, 2 Cheat Files are created in the Root of the Cheats Folder, AND also in the Core Directory. So best to create the Rom Name as "sfa2-fba" or "sfa-gb", in case of Issues with other Cores. I have not used the FBA 2012 Cores, but from hat I have Tested.......there are problems even starting a Cheat Search for some reason. Hopefully it will be resolved at some point.
If you have new Codes, by all means, Submit them in the Issues Section.
https://github.com/Smoker1/RetroArch-174-and-above-Cheats