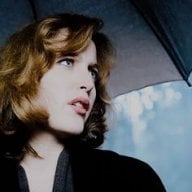 Well-Known Member
OP
Newcomer
Joined

May 7, 2014
Messages

67
Trophies

0
XP
Country
Hiya, looked up a lot of info online the past week or so and just can't find the answers I'm looking for. I bought some "brand new and sealed" NTSC PS2 games from ebay (for use w/ a modchipped PAL PS2), probably resealed but I didn't really care. They had the y-fold and were all clean and stuff so all good. I was initially suspicious when the cases and paper were really flimsy and weak (and one game had tiny little bits of the art that stuck to the plastic cover and came off...), but I looked it up and came to the conclusion they're probably just reprints. Again, that's fine, doesn't bother me. But I can't shake the feeling something's off.
First off the cases have this pattern on it that I don't remember seeing before. Through a logo of one of the games I found it it was this type of case: an AGIpolimatrix eco-lite. Look similar to this, but not exact.
http://www.cdrom2go.com/media-viewer.aspx?p=P59503&c=02&t=1
They have the design on the left and the Y-shaped disc button. But other design looking stuff, and on the side where the disc is, they have what looks like a big rectangle being taken out on the top and bottom. The PS logos are where they should be.
Another thing is two of the games have an Amaray thing layered over where the AGI logo is on the other game. The cases are identical except for the other game having a square indentation where you open it.
My biggest concern is there are no PS holographic logo thingies on the bottom of the main part of the discs (it has the stuff in the rim, just not on the actual silver bit of the disc). Maybe they stopped that later on in the life cycles, or just for reprints, but I can't find any info on that online.
I can post pics soon, but if someone knowledgeable can tell me right away whether or not anything sounds off, it'd be great to know.
The art and everything all seems official. They do play, but again my PS2 is chipped so it'll play any type of burned discs. I really hope I'm just being paranoid. Thanks for any answers.