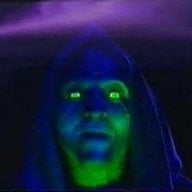 Well-Known Member
Newcomer
Joined

Feb 8, 2017
Messages

78
Trophies

0
XP
Country
Hi Parallax, would you be so kind as to upload a video of how badly the sound squealing?

Also, do let me know a little more:
- Are you using the latest version (v0.91)?
- Is the squealing something like a blip that happens many times per second?
- What is the SD card that you are using - a slow card may cause the emulator to read the CD audio too slowly to be generated... causing the emulator the stretch the sound (causing it too sound lower in frequency).
- Can you try to enable frame skipping (1 frames), and enable idle loop patching to see if it helps?
Hi Bubble2k16,
Here is the link for the video (please let me know if it doesn't work):
https://drive.google.com/file/d/0B-R6fhurU6-kQWtWZEt2QUYyOEU/view?usp=sharing
----
And to answer your questions:
1) Yes I am running v.91
2) It's a constant screeching noise that sounds like static.
3) The SD card I am using is a Sandisk Ultra 32GB microSDHC UHS-1 (Speed Class 10) rated for up to 80MB per second.
4) I had frameskip already enabled to max 1 frame. I tried playing around with the CPU core settings, idle loop patching and all the frame skip settings. None helped.
-----
This may or may not be important, but the game I'm running was originally archived as a .rar file. I unpacked the .rar (which contains 2 iso's and several wave files, along with a .cue and .toc file) into my folder where my other TG16 games are. When I start up the emulator, I select the cue file and results are as seen in the video.
Edit: Once I get past the animated intros, the game select/name select screen music is also staticky and screeching just like at startup. Once actually playing the game and controlling Richter, there is only sound effects and voices. There is no music playing whatsoever.
Edit 2: Also there is a graphical glitch when Richter is walking around. And when you get to the part in game after you are chased by that big bull, you can go down stairs to where some Merman enemies are. Richter turns all blue while in that particular area. Not sure if it's the emulator causing that or something wrong in the game files. I've attached a picture.
Edit 3: I just tried a different version of the original Japanese release and Richter is blue in the exact same spot as seen in the picture, and his sprite flickers when moving as in the other version I played. So I'm thinking it's not the game files, but the emulator causing the issue?