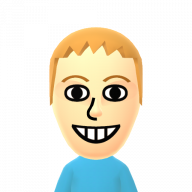 Joined

Jan 31, 2009
Messages

1,249
Trophies

0
XP
Country
Hi y'all,

My microSD card is formatted using exFAT. I always make a clean NAND backup using Hekate before messing around with CFW/Homebrew, but recently I neglected to make a safe copy of the NAND backup on either my PC or in the cloud. My son was playing games in RetroArch and used the Home button to go back to the home menu, which yes, I know, is a huge no-no. Anyway, I'm worried about whether or not my rawnand.bin file got corrupted. My roms folder for RetroArch seems to be ok, but where it actually lists scanned collections of games my SNES game names got corrupted. Windows hasn't said anything about the SD card needing to be "fixed."

What are the chances I borked my rawnand.bin file? Is there any way I can do some sort of verification to make sure it's ok?

Hekate always takes it's time verifying the backups it has made, how much longer would it take for it to generate either an MD5 or CRC32 checksum? It would come in really handy for instances like this, or even just to ensure the file was later copied correctly to PC from the SD card.