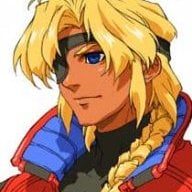 Crazy Cool Cyclops
OP
Banned
Joined

Feb 16, 2017
Messages

2,696
Trophies

0
Age

27
XP
Country
Alright, until Lakka at the very least gets sound from the external speakers, (though wireless Joy-Con, graceful shutdown, and dock support would be nice) I'm still sticking with RetroNX. I just have a few questions in regards to a few different things:

1. Do the filters from Retroarch on PC work? Or is there a set of files to get filters on RetroNX? After playing some games on my ODroid XU4 (a more powerful RPi3) and my PC, no filter makes these games look washed out and pixelated!

2. Are there more cores than whatever goes up to the PS1? I understand if there might not be, but I figured I'd ask. For example, is there FBA or a later version of MAME than 0.72/0.74 that MVG ported? I tried pFBA but didn't like how things were configured to be universal for every game.

3. What exactly is ReiNX? People keep throwing terms like .xci, .nsp, .nro, and other file extensions that I'm also somewhat confused about. Is that all ReiNX is good for, though? Like, I wouldn't mind a layman's explanation, you know?

Thanks in advance!