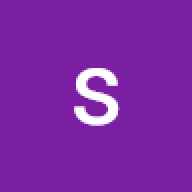 Joined

Oct 27, 2021
Messages

20
Trophies

0
Age

35
XP
Country
so i was trying to decompile pvz and i coulnt find any info on it so im putting up what i find here for others and incase there is anyone who can help me out.
for the sounds they are pretty easy to find they are located in the sound file but i noticed there werent any sprites anywhere.
if your trying to get to the sprites your gonna have a hard time. to find the sprites they all are located inside of a bin file called data_pack.bin on the root.
to extract the sprites a friend made a python scripts to get the sprites from the binfile (can be found here
https://mega.nz/file/xYwWyJgA#MaViv35WPedv6fIkL6SG3fXM577-IyELvEnQYocELGY)\
from thereis where things get hard. it will extract 2,664 files out of the bin. all of witch are palettes and images. you have to mix and match all2,663 of them in order to getthesprites correctly. this was the farthest i got and if anyone knows of a way to get the sprites and edit them let me know. and also when replacing music you have to get a .sbnk
file. this was also the farethest i got on music.if anyone knows anything about .sbnks or a way to get the sprites andedit them without going through all2,664 files let me know.