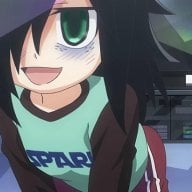 Dirty Weeb ( ͡° ͜ʖ ͡°)
Member
Joined

Jun 22, 2007
Messages

4,326
Trophies

0
Location
Website
XP
Country
i recently aquired Metro Last Light from family video and wanted to play it. But it's saying THE DISK IS UNREADABLE THE GAME WILL NOW QUIT and freezes if you wait for a little bit (in cutscene or language selection menu) and it gives me the message before the actual menu start game menu. Im playing the legit rented disk on my CFW PS3. Both legit and external HDD and internal HD (wITH BD Mirror and a dummy game inside) are giving me the same error.

Now it works fine on my white super slim and my roomates black slim. When I played it on my internal HDD with a dummy PS3 game inserted, it went MUCH further than before, and got through the first cutscene and when I was about to gain control of the player, it gave me the dreaded error. Which then I had to force my PS3 to turn off and it corrupted my HD and I had to wipe the internal HD because it would always want to restore the file system and never get past 0%. (that escalated quickly!)

is this a way to weed out the fat PS3's in circulation by making new games "not work" with them??

I'm on the newest Rebug.

not sure if this is the right thread and if it's not...I apologize ..this is the first time I've had a problem like this.