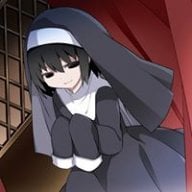 Well-Known Member
OP
Newcomer
Joined

Jan 5, 2017
Messages

86
Trophies

0
Age

24
XP
Country
So, I have a PS2 Fat 50004 with a Modchip inside of it.

I'm 99% sure the Modchip inside is a clone of the Matrix Infinity, and it's stuck at a very old version, 1.38. I can access the settings menu, but changing them does nothing because the modchip doesn't save the settings.

The main problem I have is that the console is picky with PS1 backups. I have some burned PS1 games and, when using a certain type of CD, they load after like 4-5 tries. Using another type of CD, they'll never load. The CDs themselves are good because they load fine on my modchipped PS1. I don't think it's the lens either, because PS1 retail games boot fine on first try. PS2 games (either retail or backup) don't have any issues.

So these are my following questions

1) Can I update my Modchip? Searching online, the answer seems to be no, because updating a clone modchip may break it
2) Can I use MechaPwn to enable loading of PS1 Backups? My main concern would be how the modchip interacts with it, if it can cause further problems

Thanks for the help and have a good day!