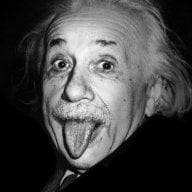 Well-Known Member
OP
Newcomer
Joined

May 3, 2018
Messages

55
Trophies

0
Age

35
XP
Country
I've been searching online for 2 days about this issue, and I haven't found a single post of another person with this problem. I hope someone here has seen this before.

The problem: When I install FHDB to my fat scph-50001 PS2's internal HDD using the latest FMCB installer or using the noobie hdd image, the PS2 will boot fine, show the Free McBoot Logo, drop me into the menu that says "Free HDBoot" and "Use arrows to browse list" except there is no list... The "Free HDBoot" text which is usually at the top of the screen is in the middle, there are no menu options, and if I press up or down the console freezes and must be hard reset. However I can press X which opens the memory card browser (which happens to be the first menu option if the menu were displayed correctly), so it clearly seems to work but for some reason won't load the menu options.

I can boot FMCB perfectly fine using a memory card, including using the menu, loading uLaunchElf, OPL, etc. Everything works perfectly including playing backups off the HDD with OPL, so there's clearly no problem with my HDD adaptor.

For peace of mind though, I'd like to have FHDB and OPL installed internally as a backup so that if my memory card goes bad or is lost, I can still use the console and easily create another FMCB memory card.

Every guide I've read says to just use the FMCB installer to install FHDB, which I did, but I always get the same result.

Had anyone seen this problem? I haven't even seen a screenshot online of the same thing, so I'm wondering what is so unique about my console...