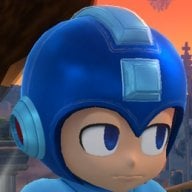 Deadpan Snarker
OP
Member
On the Freeze Frame level, after the last bit, the game freezes. I'm using an R4 with the latest version of Wood, is there a way to fix this?
Also, I am am aware of the irony of the game freezing on a level called Freeze Frame, there is no need to point it out.
EDIT: I tried using the European version, Rhythm Paradise, and it didn't freeze there. I'd really like to use Rhythm Heaven instead, though, as Rhythm Paradise has a bigger filesize.