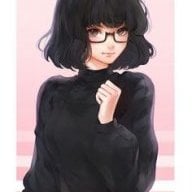 Joined

Jun 17, 2019
Messages

8
Trophies

0
Age

22
XP
Country
Hi! So, just a small mod I made to make Sword a little bit more interesting. If someone wants a Shield version I can make that too.
- List of Changes -
More Pokemon Variety: Added about two to three Pokemon to every route and cave for better team building early in the game. Also added Shield exclusives and modified some encounter rates.
Catch-able Starter Pokemon: Both Kanto and Alola starters can be found in the wild area. Charmander can be caught on Route 2, Bulbasaur and Squirtle in Rolling Fields (only in some weather). All Alolan starters can be caught at the start of the Isle of Armor DLC (Fields of Honor).
Legendaries: All trade exclusive legendaries can be caught at the Lake of Outrage and Honeycalm Island with a 1% Encounter Rate. The legendary that can be caught will depend on the weather and only spawn in the overworld (No random grass encounters).
Harder difficulty: Exp. Gain is reduced to 60% (keeps you at equal level with random Trainers and about 1 to 2 levels below Gym Leader's Pokemon. Requires a little grind but raid battles are a thing). All Trainers + Gym Leaders have better AI. Trainer and Gym Pokemon remain unchanged.
Alternative Evolutions for Trade Pokemon: Pokemon that needed to be traded can now be evolved using other methods. The conditions are based on Dio Ventos' romhacks.
To install, just place the folder in your SD card in atmosphere/contents/
(I'll update the post with details on added pokemon, legendary encounters and alternative evolutions)
(Also will probably bump up the encounter rate for legendaries a bit loool?)
Enjoy!