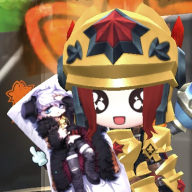 Joined

Jan 7, 2015
Messages

4,420
Trophies

2
Location
XP
Country
Welcome to the GBAtemp trading center for [GAME=/game/pok-mon-sword.37382]Pokémon Sword[/GAME] and [GAME=/game/pok-mon-shield.115653]Pokémon Shield[/GAME] ! Here, you can ask and offer your valued Pokemon in hopes of getting something wonderful in return—especially useful with the lack of GTS!
GBAtemp Pokemon Nursery -
OFFLINE
On top of this, I'm offering my services as the site's resident Pokemon breeder. Check the tabs below for what I have to offer, and if you want an egg, hit me up! I'll keep this post updated with my new finds and general online status so you can keep track as easily as possible.

#001 - Grookey
#004 - Scorbunny
#007 - Sobble
#267 - Gothita
#324 - Axew
#378 - Charmander
#395 - Dreepy


#039 - Seedot
#210 - Swirlix
#218 - Farfetch'd
#224 - Scraggy
#267 - Gothita
#281 - Rufflet
#363 - Solrock
#367 - Darumaka
#392 - Jangmo-o


#036 - Lotad
#212 - Spritzee
#222 - Croagunk
#236 - Corsola
#270 - Solosis
#283 - Vullaby
#294 - Sableye
#333 - Ponyta
#342 - Oranguru
#346 - Drampa
#362 - Lunatone
#370 - Eiscue
#383 - Larvitar
#389 - Goomy


#001 - Grookey
#004 - Scorbunny
#007 - Sobble
#010 - Blipbug
#013 - Caterpie
#016 - Grubbin
#019 - Hoothoot
#021 - Rookidee
#024 - Skwovet
#026 - Pidove
#029 - Nickit
#031 - Zigzagoon
#034 - Wooloo
#036 - Lotad
#039 - Seedot
#042 - Chewtle
#044 - Purrloin
#046 - Yamper
#048 - Bunnelby
#050 - Minccino
#052 - Bounsweet
#055 - Oddish
#060 - Roselia
#062 - Wingull
#064 - Joltik
#066 - Electrike
#068 - Vulpix
#070 - Growlithe
#072 - Vanillite
#075 - Swinub
#078 - Delibird
#079 - Snorunt
#082 - Baltoy
#084 - Mudbray
#086 - Dewbble
#088 - Golett
#092 - Natu
#094 - Stufful
#096 - Snover
#100 - Wooper
#102 - Corphish
#104 - Nincada
#107 - Tyrogue
#111 - Pancham
#113 - Klink
#118 - Bronzor
#120 - Ralts
#124 - Drifloon
#126 - Gossifleur
#128 - Cherubi
#130 - Stunky
#132 - Tympole
#135 - Duskull
#138 - Machop
#144 - Magikarp
#146 - Goldeen
#148 - Remoraid
#152 - Feebas
#154 - Basculin
#156 - Pyukumuku
#157 - Trubbish
#159 - Sizzlipede
#161 - Rolycoly
#164 - Diglett
#166 - Drilbur
#168 - Roggenrola
#171 - Timburr
#174 - Woobat
#176 - Noibat
#178 - Onix
#180 - Arrokuda
#182 - Meowth
#183 - Perrserker
#187 - Cutiefly
#189 - Ferroseed
#191 - Pumpkaboo
#193 - Pichu
#196 - Eevee
#205 - Applin
#208 - Espurr
#210 - Swirlix
#212 - Spritzee
#214 - Dewpider
#217 - Wobbuffet
#218 - Farfetch'd
#220 - Chinchou
#222 - Croagunk
#224 - Scraggy
#226 - Stunfisk
#227 - Shuckle
#228 - Barboach
#230 - Shellos
#232 - Wimpod
#234 - Binacle
#236 - Corsola
#238 - Impidimp
#241 - Hatenna
#246 - Pawniard
#248 - Throh
#249 - Sawk
#250 - Koffing
#253 - Sudowoodo
#254 - Cleffa
#257 - Togepi
#261 - Snorlax
#264 - Rhyhorn
#267 - Gothita
#270 - Solosis
#279 - Cubchoo
#281 - Rufflet
#283 - Vullaby
#285 - Skorupi
#287 - Litwick
#290 - Inkay
#292 - Sneasel
#294 - Sableye
#296 - Maractus
#297 - Sigilyph
#300 - Torkoal
#301 - Mimikyu
#302 - Cufant
#304 - Quilfish
#307 - Mareanie
#309 - Cramorant
#310 - Toxel
#312 - Silicobra
#314 - Hippopotas
#316 - Durant
#317 - Heatmor
#318 - Helioptile
#320 - Hawlucha
#321 - Trapinch
#324 - Axew
#327 - Yamask
#333 - Ponyta
#335 - Sinistea
#337 - Indeedee
#338 - Phantump
#340 - Morelull
#342 - Oranguru
#344 - Morpeko
#345 - Felinks
#346 - Drampa
#348 - Togedemaru
#349 - Snom
#351 - Clobbopus
#353 - Pincurchin
#356 - Wailmer
#358 - Bergmite
#361 - Lapras
#362 - Lunatone
#363 - Solrock
#365 - Mr. Mime
#367 - Darumaka
#370 - Eiscue
#378 - Charmander
#383 - Larvitar
#389 - Goomy
#392 - Jangmo-o
#395 - Dreepy


Feel free to send whatever you want, but if you have them, I'm really after the following:

#399 - Zamazenta (lol i can dream ok)


With you only getting one of each ball per playthrough, I'm eager to get as many of these as possible! If you want to contribute to my cause, or just want something I have, let me know!

#100 - Wooper [Love Ball]
#144 - Magikarp [Lure Ball]
#152 - Feebas [Dream Ball]
#159 - Sizzlipede [Level Ball | HA]
#185 - Milcery [Love Ball]
#241 - Hatenna [Love Ball | HA]
#395 - Dreepy [Moon Ball]