Joined

Oct 9, 2018
Messages

584
Trophies

1
Location
XP
Country
the first version was in my blog, but here we are in the actual art studio. Time to show my object art!
Challenge: Watch a LeafyIsHere video everytime I say "reference"
Wrench - I made this for my Discord Server (because my Finobe Project was enough of a success to warrant having one)
The following art was made in Reddit.
Brawl Box (brawl stars) - I wasn't gonna do this because I didn't want to have to google it up, but r/objectshows's front page had a post with the brawl box, so I used that as a reference point.
Gaming Mouse - Based on the Logitech G402 Prodigy, I had the box, so why not?
Mr. Sketch - One of the r/objectshows mods requested this, neat.
RC Car - The car is backwards, and the antenna can hold a controller. Neat.
USA - I actually had to import a scene from BFB 16 (the one at the beginning where Flower pushes Gelatin into the lava.) I'm proud of this one.
The following art things are just plain random.

Roobee - I traced out one of Ruby's poses during the IDFB intro. Fun fact, one of Book's poses during that intro became the icon of HTwins Central, the official BFDI discord server.
Leafy Buys Eggs at the Grocery Shop - I saw a post by somebody for a mockup Switch game of the same title and similar box art, using Walmart as the background. I drew this from scratch, using that image as a reference image. I was going to use the AO image from the ESRB's site, but I kinda forgot that wget existed and couldn't download it from Chrome, so I just went with a generic Parental Advisory sticker.
The following art things were made in Colors! DS. Weird categorization, but whatever.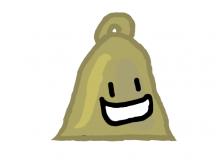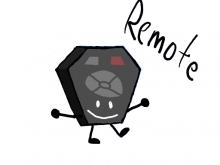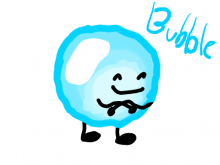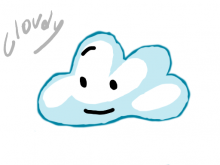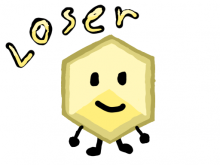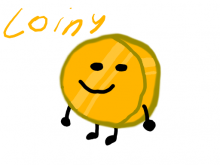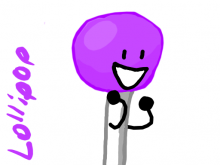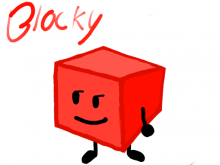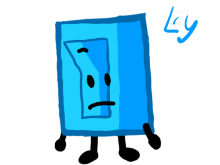 Bell, Remote, Bubble, Cloudy, Loser, Coiny, Lollipop, Blocky, and Liy - I used the SwitchBru DNS to open the BFDI wiki, through these character's pages, and into the images I used as a reference.


Vibracelety Minus (Top, made in Colors!) and Plus (Bottom, made in Krita) - I wanted to see if you could make the same image in Krita and Colors!, and this was the result.

And to top things off...


not object art, but who cares I'm too proud of this. I probably should've used the rotate tool, though.
​