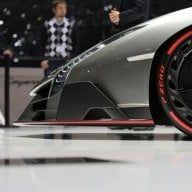 Well-Known Member
OP
Member
The usb reciever for my logitech mouse broke a few weeks back(Was my own fault, it got bent). So I decided to see if I could order a replacement reciever,
I called logitech and they said that they didn't have it(Of course they didn't the mouse was 2 years old). BUT then they said that the would send me a NEW mouse!
Even though it isn't covered by warranty!
So yesterday I recieved it, it's a
Logitech Lx8
.
It's a full size mouse(My old one was a
small laptop one
), it's comfortable and I really like it.
That's what I call good customer service!