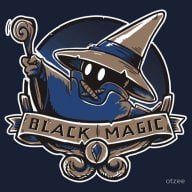 Don't worry Captin we'll buff out those scratches.
Member
I recently put together my Custom built pc with no problem. I installed everything correctly and it has been running fine for almost two weeks without any signs of hardware malfunction until today. This morning I used this pc and it worked fine, I proceeded to shut it down and I took a nap and upon waking up and turning it on I ran into a problem.
Th system wouldn't boot or rather it would turn on but I wouldn't get a signal.
I currently using
GTX 1600 gb

Core i5 6500 stock cooler

8 gb ddr4 ram

H110m mob (pro-vd plus)

SSD (windows 10 )

HDD 1 tb

Seasonic 550w psu 80+gold
here's what I found, there are three led lights and when I turn on the computer the CPU light flashes than turns off switching to the dram light which flashes and turns off for maybe 2 seconds only to switch to the +vga light which turns on and stays on for 3-4 seconds seconds. I than turn off the computer and the CPU light switches on for a few seconds than everything shuts off.
I'm not sure how to fix it and was wondering if anyone knows what could be the problem. Like I said I had it running with everything perfectly fine until this afternoon.
Also I use the hdmi port on the gpu to connect to my TV since I don't have a monitor and my mob0 does not have an hdmi slot
never mind it was a connection problem that somehow wouldn't power my system correctly. I'm fairly new to pc building but I know my stuff it's just I always want to be cautious.